About the Winner
2016 WINNER
Sarah Gainer
Fort Zumwalt West High School
O'Fallon, MO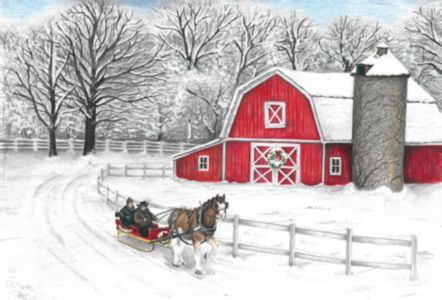 Sarah attends Fort Zumwalt West High School and will be graduating in the Spring of 2017.
Sarah plans on studying biology in college with hopes of continuing to Vet school after. Art has been a hobby of Sarah's ever since she could hold a pencil, enjoying the subject so much she has taken numerous art classes throughout her education. "The drawing is a colored pencil piece. I made the colors so smooth and vibrant by using Prismacolor colored pencils and Gamblin gamsol mineral spirits (this breaks down the binding agent between the pigment to make it more like watercolor). This piece was actually the first time I had tried this method!" She has an amazing support system backing her up. "When I heard the news I was at school and immediately started jumping and hugging all my friends before I even had a chance to explain why. When I called my mom right after, her and I were practically screaming over the phone with excitement." Winning this scholarship contest will drastically help in aiding her acceptance to vet school. Sarah said, "This scholarship is such an amazing thing. Scholarships such as this one helps a student, like myself, afford a better education, and for that I thank you all so much."
CONGRATULATIONS SARAH from EVERYONE AT "THE GALLERY COLLECTION"!
Message Us
Please enter all required fields.
Please enter valid email address.